Sustainable gift ideas for Secret Santas
1. eBooks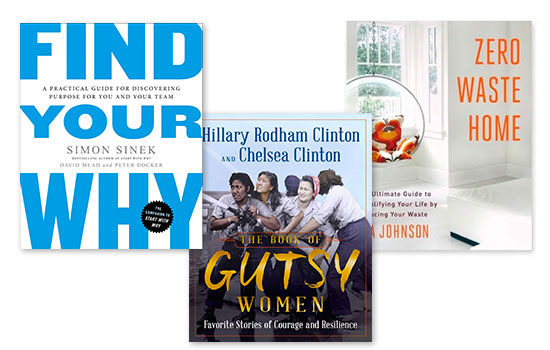 eBooks are amazing. They don't use up any resources in making them, and everyone loves a good read for their work commute, or simply to help chill out before bed.
Booktopia has a major selection of the classics, best-sellers, and self help variety. For example, why not gift someone an eBook on how to make your home more sustainable, or inspire someone with The Book of Gutsy Women by Hillary Clinton, or Find Your Why by Simon Sinek.
For people with Kindles, check out Amazon.com.au
2. Plants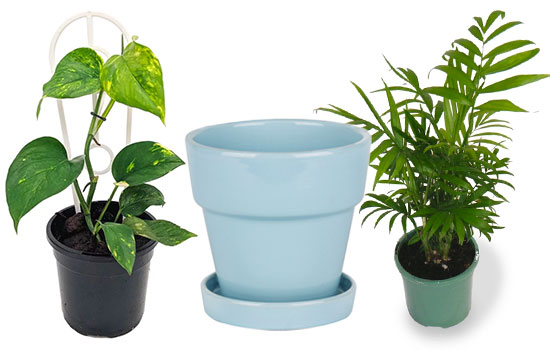 Plants are a cute gift for anyone. They can pop a flower pot on their desk to brighten their day, or take an herb plant home to leave on the kitchen bench or on the window sill.
Add a beautiful ceramic pot, like this one, to make it a bit snazzier and you have yourself a certified amazing secret santa gift!
3. Homemade Food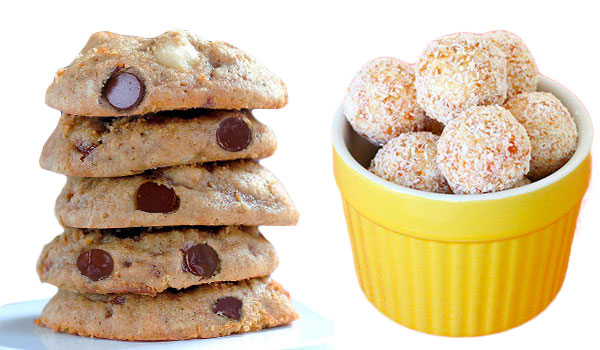 Everybody loves food. Why not make your own little edible gifts. Like these apricot balls, or these delicious healthy choc-chip cookies.
Wrap them up in a small produce bag, or a reusable container like these glass ones from Ikea, for an even more amazing gift that both looks great and is environmentally friendly.
4. Keep Cup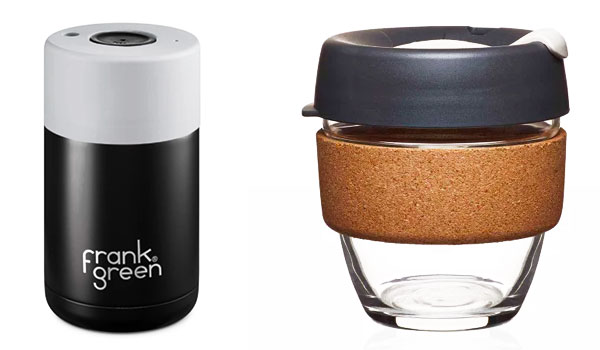 There's always that one person in the office who asks you if you want to go grab a coffee at least three times a day. Why not gift them a glass keep cup like this one.
I personally also love Frank Green, as their products are recyclable at end-of-life. They also stock water bottles and add that special, personal touch by monograming their initials.
5. Reusable Shopping Bags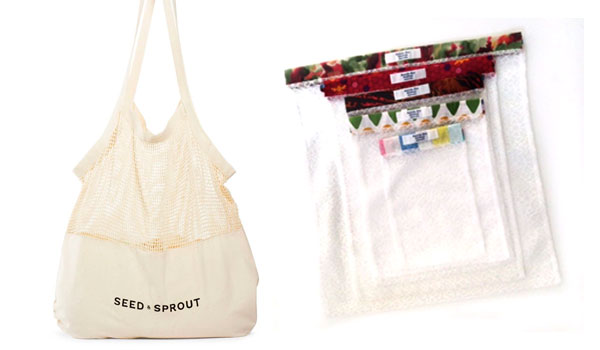 With plastic bags at checkouts being slowly banned across the board, reusable shopping bags are becoming more of a necessity than a nice-to-have.
For produce bags that are stylish and useful, try these colourful net string bags or these simple, patterned sets. Or a canvas bag made from organic materials. You can find so many options in cute prints, too.
6. Bees Wax Wraps
This might be a slightly more unusual option, but no less valuable for your produce and leftovers to keep them fresh.
Pick up a pack, or mix and match.
7. Reusable Straws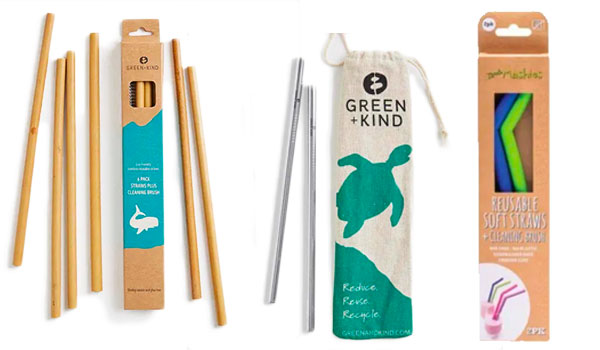 There are so many options for reusable straws these days. Plastic straws make up about 4% of plastic waste (per piece), so it's understandable people are looking for alternatives.
Options include bamboo, metal, or silicone versions.
8. Scented Candle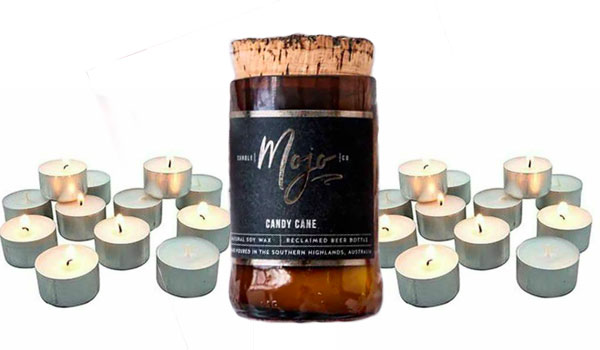 The classic Secret Santa gift. A scented candle is useful in any situation and comes in a huge variety of scents.
For an extra sustainable candle, you can pick up a beeswax or vegan soy candle. This one comes in a reclaimed beer bottle, and smells like candy canes.
9. Coconut Bowls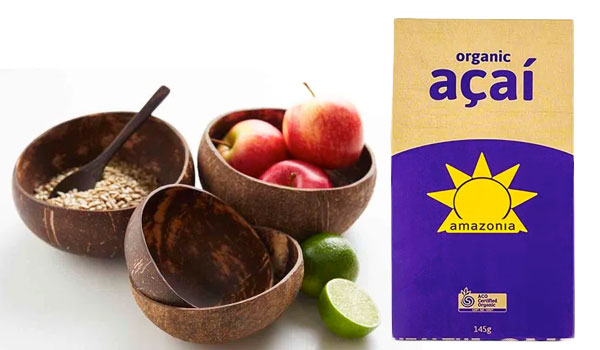 I'm finding coconut bowls are becoming more and more popular. Do you have that one person in the office that is always raving about the Acai bowl they had by the beach on the weekend? Gift a coconut bowl, maybe add an Acai mix, and grant happiness all around!
10. Cora Laundry Ball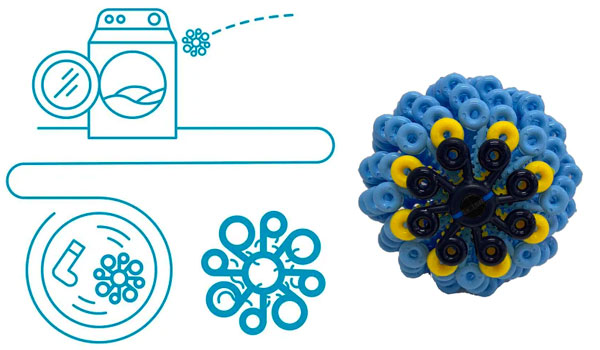 The Cora laundry ball changed the way I wash clothes and would 10/10 recommend to anyone! Add it to the washing machine and it will catch microfibres that would usually end up on your clothes or down the drain. Win-win for your laundry and the environment.
11. Loose Leaf Tea or Coffee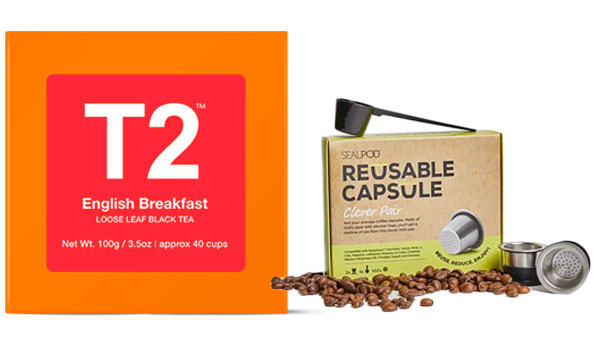 Gifting loose leaf tea is the perfect gift for that caffeine lover. Did you know that tea bags are not recyclable? Loose leaf is the perfect solution.
T2 has a great range of fruity, savoury and spicy teas. There is something to suit everyone. Include a keep cup, as mentioned earlier, and complete the set.
Not a tea fan? Why not gift reusable Nespresso pods with certified sustainable coffee?
12. Vegetarian Recipe Book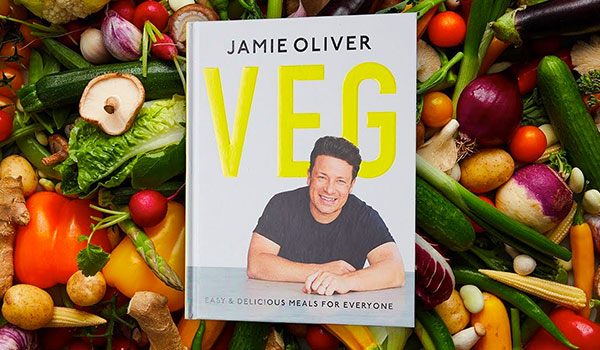 The most effective way to reduce your carbon footprint is to eat less meat. Gift someone a recipe book full of alternative meat meals. Here is one by Jamie Oliver (so you can't really go wrong).
To go above and beyond, why not gift some dry ingredients to get them started on one of your favourite recipes from the book.
13. Oxfam Charity Cards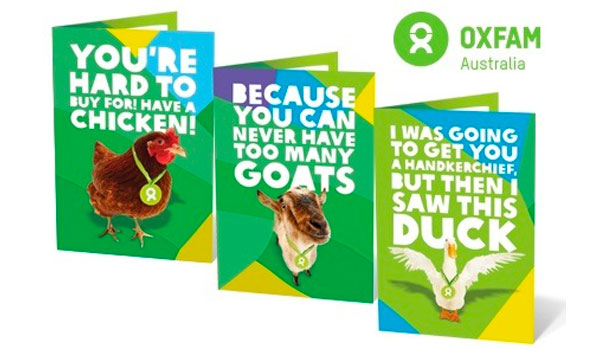 For that Secret Santa that has everything, why not gift them a greeting card that gives back to the less fortunate through the charity organisation, Oxfam.
For example, buying one of these cards can gift a chicken to a farming family, who can eat and sell the eggs it lays, or give clean drinking water to a village to prevent sickness from drinking polluted rivers or in the event of a disaster.
Sustainable gift ideas for Her
14. Experiences for Her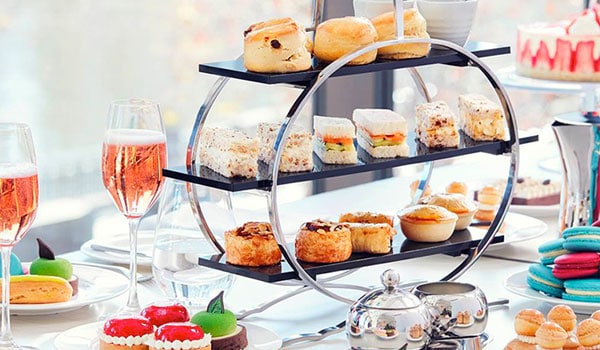 Experiences are absolutely my favourite way to gift something special. It can be personal, exciting, and something you can do together.
Why not go on a wine tasting tour, have a luxurious high-tea or dinner at sunset, or go on a weekend staycation at a nice hotel (check out my review of a staycation at the Shangri-La Sydney).
My favourite experience sites are Redballoon, ExperienceOz, and Klook.
15. Massage, Facial or Nails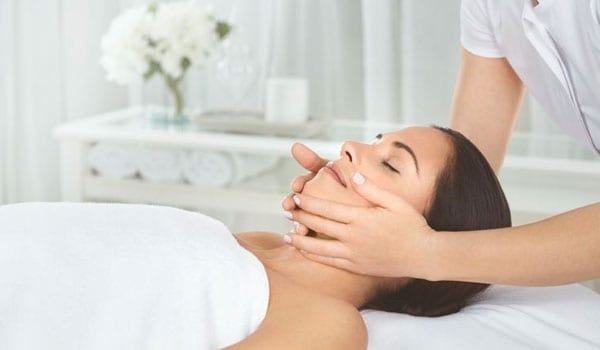 This is my go-to gift for my mother and mother-in-law. I mix it up between any kind of spa treatment but who doesn't love a good massage or facial?
Depending on your budget, you can opt for a foot massage or full body massage. Or a rejuvenating and relaxing facial is bound to satisfy even the pickiest of women.
16. eBooks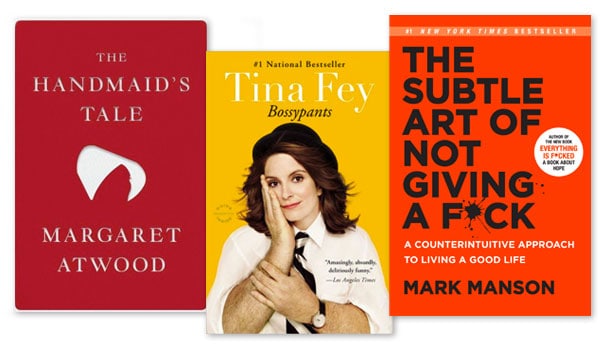 I know I've already gone through eBooks in the Secret Santa section, but I love to give the gift of a good story and especially in the self improvement and empowerment area.
For example, The Handmaid's Tale by Margaret Atwood, Bossypants by Tina Fey or The Subtle Art of Not Giving a F*ck by Mark Manson.
17. Sustainable Swimwear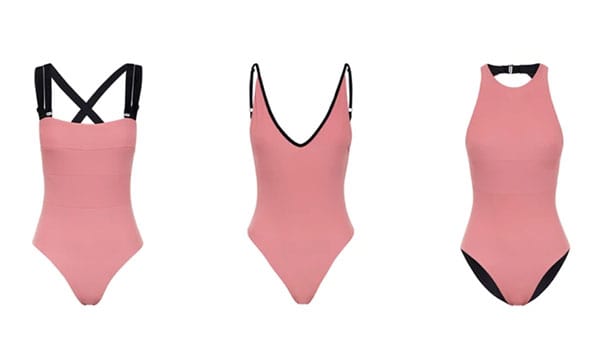 I'm loving that sustainable swimwear is becoming more and more popular over the last couple of years. Some are made from recycled plastic, some are organic (use less water and resources).
Some of my favourite brands include Vitamin A, Aggie Swimwear, Spell & the Gypsy, and For the Dreamers.
18. Sustainable Activewear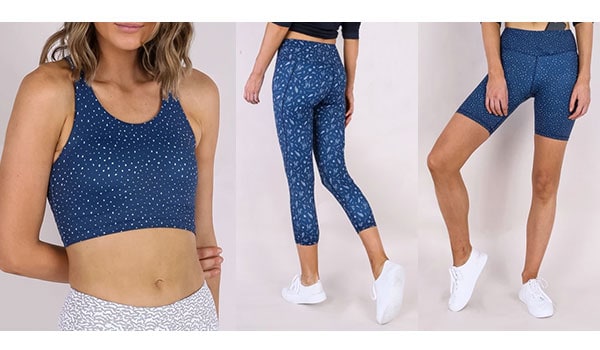 Along the same line as sustainable swimwear, why not give some eco-friendly activewear to the gym junkie in your life.
Some brands to look at include Active Apostle, Team Timbuktu, and Girlfriend Collective.
19. Knitting Kit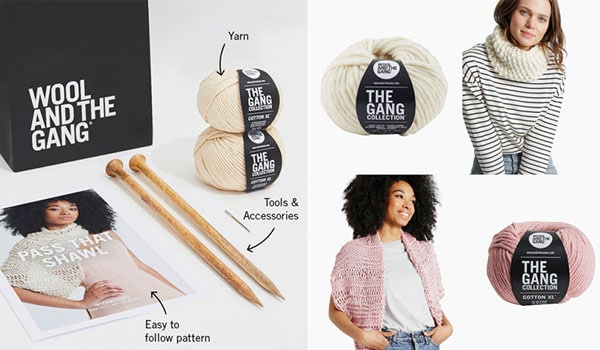 Arts & crafts are a fantastic way for creative people to relax, reset, and learn a new skill. I love the Wool & the Gang knitting kits for this exact reason.
They have kits for beginners, like scarves and blankets, all the way through to the more advanced crochet pieces, like jumpers and more.
20. Handcrafted Jewellery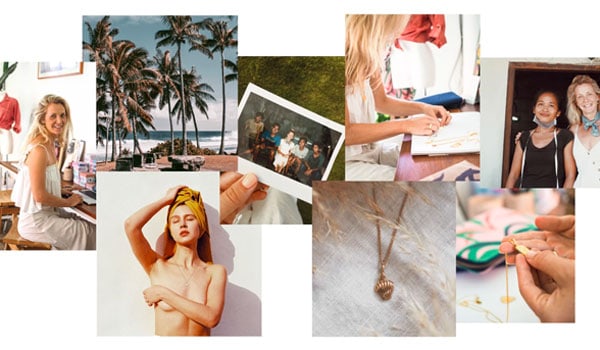 Instead of the cheap, plastic jewellery that will fall apart in a few months, take the time and money to invest in a beautiful, custom piece made by local artists.
Why not have a look at these recycled tyres made into different shaped pieces.
Luna & Rose also makes beautiful gold, silver and other jewellery from recycled materials and with sustainable practices.
Sustainable gift ideas for Him
21. Experiences for Him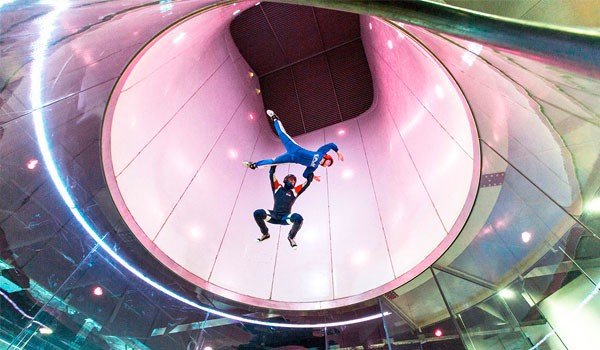 Men are some of the worst people to buy for, I never know what to get! But with an experience, you can't go wrong. There's everything from go-karting to indoor skydiving.
If your man is a little less of an adrenaline junkie, there's always a walking ghost tour, or a whisky tasting masterclass.
Have a look on Redballoon, ExperienceOz, and Klook.
22. Bottle of Spirits
Continuing on from the whisky train of thought, a really good bottle of alcohol is perfect for celebrating a special occasion.
You can go to your local bottle shop and pick up anything from a $50 bottle to a $300+ bottle of spirits. Or even for the Game of Thrones obsessed guy, Johnny Walker has a limited edition range out just for them.
23. Eco luggage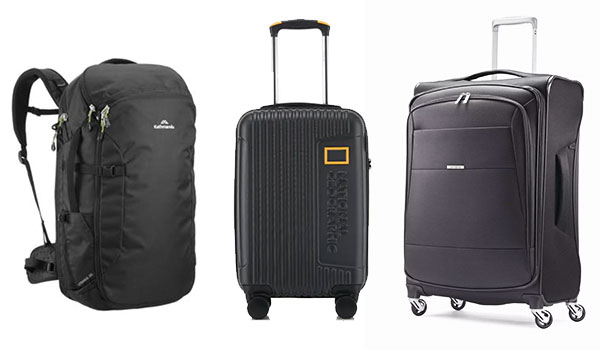 This goes for any travel loving person, but I'm so glad that eco luggage is now a thing!
The best ones I've come across are Kathmandu and Patagonia. Or for the more luxurious spinner suitcases, there is the National Geographic range, or Samsonite have recently brought our their Eco-NU range.
For a smaller, every-day option, there is always the Fjallraven backpack range - perfect for work, local hikes or travel.
24. Etiko sneakers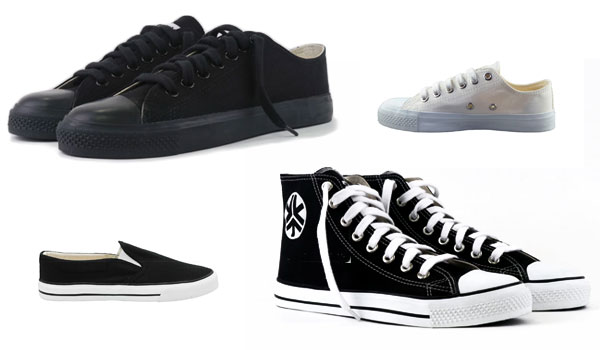 Etiko is one of my favourite sneaker brands. They make converse-style shoes including hitops, lowcuts and slip ons in cool colours.
Etiko is founded on the principals that everything they make is made ethically, sustainably and conscientiously for animals, people and the environment. They are also currently on the way to become carbon-neutral by 2020 for their entire supply chain.
25. Recycled material towel & board shorts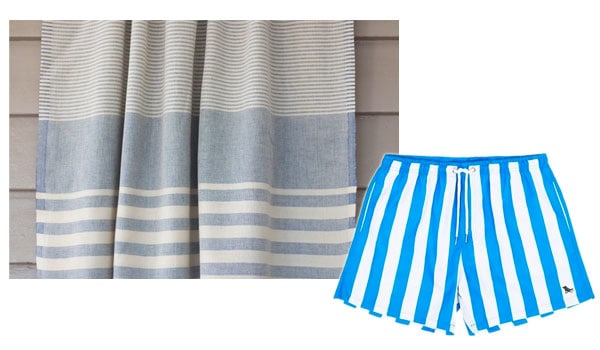 Dock & Bay have great range of sand-free beach towels, but the most exciting thing is their swim shorts are made from 100% recycled plastic bottles.
Or maybe try an organic cotton Turkish towel. I love these as they are lightweight and quick drying, and come in some really nice patterns and colours, like these ones from Aegean Loom.
26. Pela Case - Compostable Phone Cover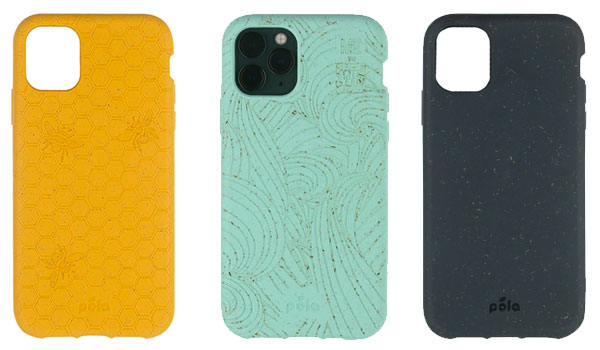 Pela cases are 100% compostable and are super protective while still being soft and looking great.
They also stock sunglasses and other accessories. Also, they run campaigns where their profits from certain cases go towards a good cause. For example, their yellow bee case contributes towards saving the bees and our planet!
Here's a $10 discount to get you started.
27. Will & Bear Hat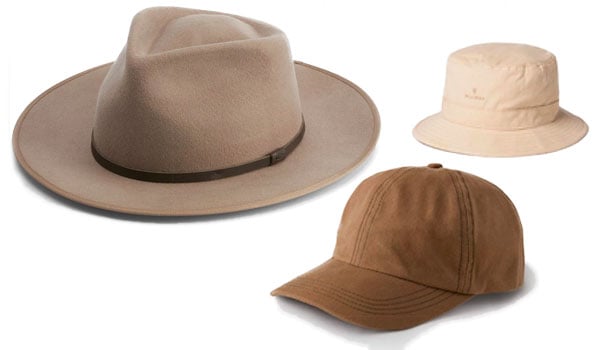 I love Will & Bear hats. They fit well, are sustainably made and plant trees with every purchase! They have wide brimmed hats, caps or even straw hats and beanies, depending on the season.
Their hats are technically unisex, too, so you can get one for anyone that needs protection from the sun (aka everyone).
28. Recycled material wallet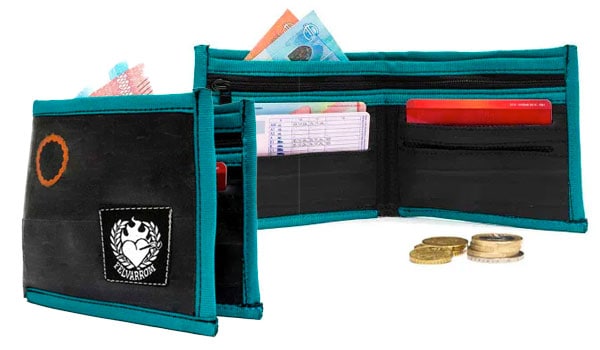 Who knew inner tubes from bikes could be so useful? These wallets are made from recycled rubber material and are made to last.
You can also source them on Etsy, one of the best places to shop from local and international artists. These kinds of wallets can come in all shapes, sizes and colours. So there's no excuse - there's something for everyone!
Sustainable gift ideas for Babies and Toddlers
29. Sustainable Baby Clothing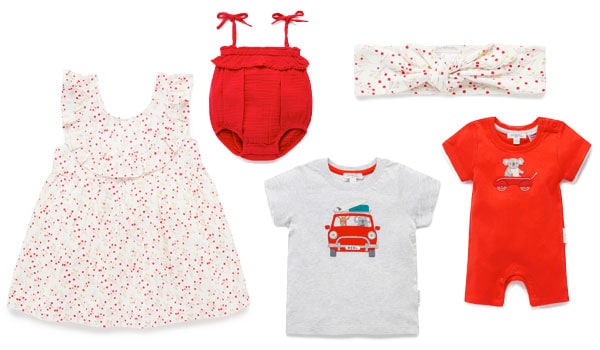 Baby clothes are cute and so versatile. Everyone wants to give their baby the best there is, that includes dressing them in sustainable materials, such as organic cotton and more.
Some of my favourite brands to gift include Boody, Purebaby and New Zealand's Nature Baby.
30. Wooden/Bamboo Toys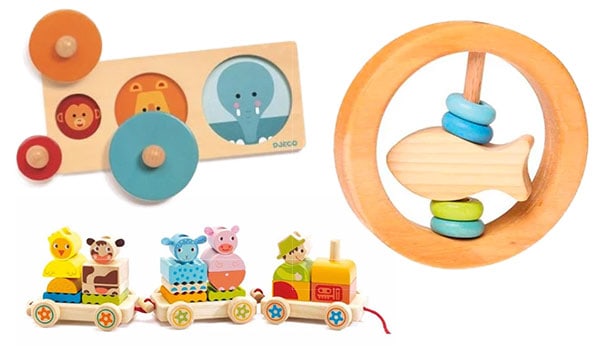 With a little nephew and neice to buy for, I've recently become obsessed with eco and wooden toys as substitutes to the harmful plastic ones you find in most stores.
Little Earth Nest has beautiful organic rubber and fabric toys, as well as wooden puzzles, rollers and games to suit any toddler.
31. Dummy (& Chain) or Teethers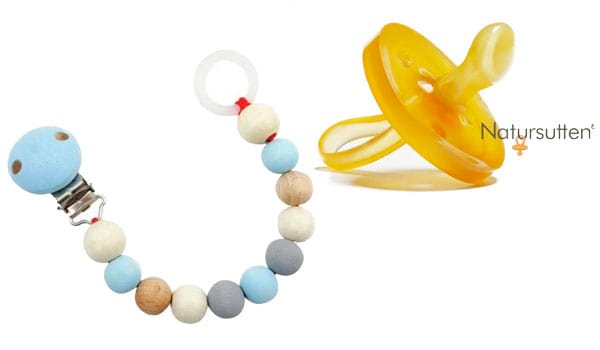 Even dummys can come in eco friendly options these days. Here are some natural rubber versions from Flora & Fauna.
Also, why not gift these with a beautiful dummy chain to spruce it up a little. Here are some from Eco Child that go perfectly with their natural rubber dummies.
32. Reusable Cloth Nappies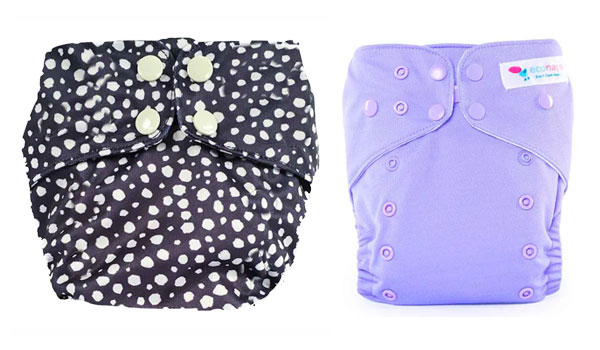 Regular, throw-away nappies are harmful for the environment and are a money sucker. It's estimated 3.75 million disposable nappies are used each day in Australia and New Zealand, on average taking 150 years to break down. Wow.
Try a reusable cloth nappy, like this cute adjustable one. And you can even buy reusable swim nappies for that perfect Summer splash.
33. Organic or Recycled Material Muslin Wrap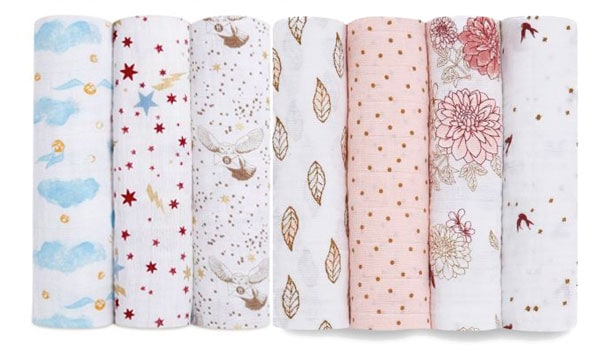 I've been told you can never have enough muslin wraps. They are a great way to bring some personality into a gift with beautiful colours and prints.
My favourite ones to buy were from Aden + Anais and Flora & Fauna also stock some beautiful prints that are all organic and sustainable.
34. Photography Session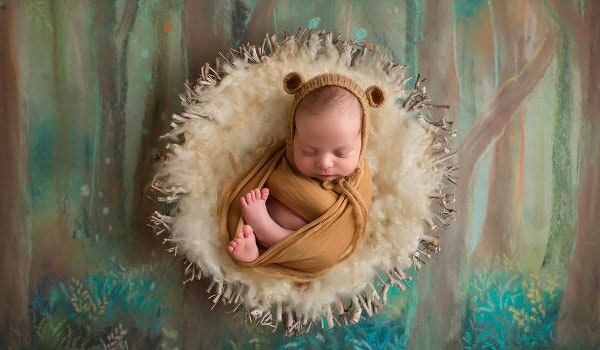 If you aren't sure what to buy for the parent that seems to have all bases covered, you can't go wrong with a photography session. Besides, iPhone photos uploaded to Facebook are just the start. You can never have enough precious moments captured on camera, and even better when done by a professional!
35. Free Baby sitting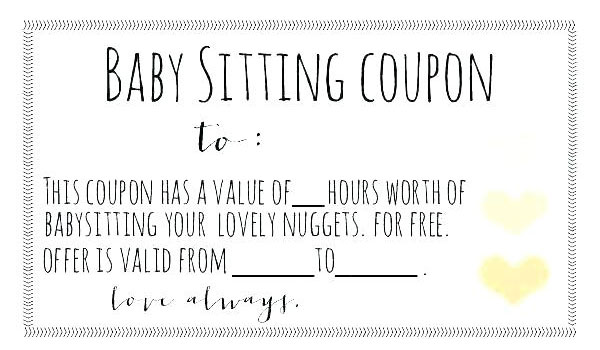 This is one gift I've given multiple times and every time was a hit! It's cheap and easy to do, and gives you quality time with the little ones to cement yourself as the favourite aunt or uncle 😉
New parents are always thankful when they can have a night off to enjoy themselves. Maybe go on a date like the old days, or just sit at home with a good book and a movie that doesn't involve animated characters.
Make up some beautiful voucher booklets on seeded paper to make it extra special. Canva is a great place to start with designing your own little cards.
Sustainable gift ideas for Kids
36. Experiences for Kids
I've said it before and I'll say it again. I love gifting experiences. And there's even some for kids, too.
In Sydney, why not get them entry tickets to the Sea Life Aquarium, or Taronga Zoo. Or to include the parents, there's always a Parent & Child Chocolate making class. Yum!
37. Sustainable Kids Clothing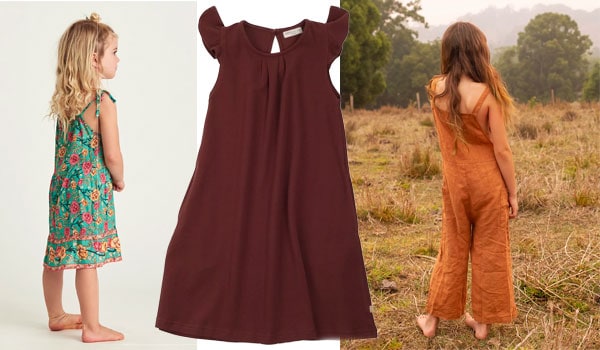 As kids grow, new clothes come and go and there's nothing we can do about that. But by buying sustainable alternatives, thrift shopping and reusing old clothes, we can help an otherwise fast fashion cycle.
Here is some sustainable swimmers for kids from Thread Harvest. Slow Threads also stocks multiple brands, catering for kids of all ages.
I also love Arnhem Clothing, a brand hailing from Byron Bay (the sustainable capital of Australia), their kids clothes are so cute and are identical to adult styles, so you can match!
38. Card and Board Games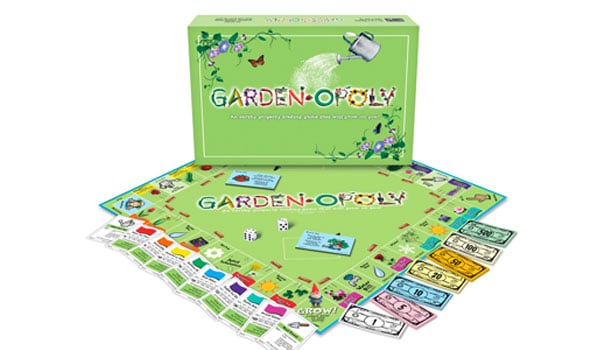 Card and board games are a great way to get the family together, and even teach kids something new while having fun.
One board game I'm wanting to try is Garden-opoly. Based on the classic Monopoly, kids actually buy garden favourites, collect clay pots and trade them in for greenhouses.
These playing cards are also biodegradable, and you can play so many games with these.
39. Recycled Material Sunglasses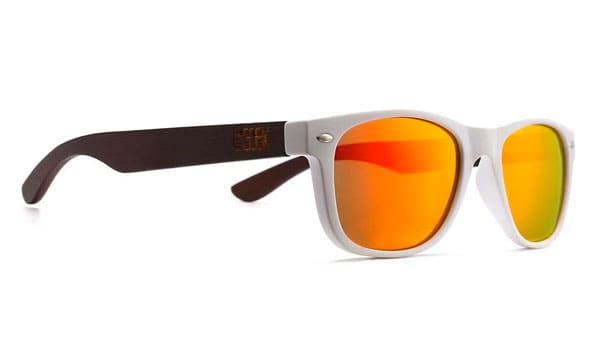 Cool kids wear sustainable sunglasses. This is a great option to pair with some swimmers and a towel to complete the summer package. Little Soek is a great brand with colourful designs for kids.
40. Grow Your Own Pot Plant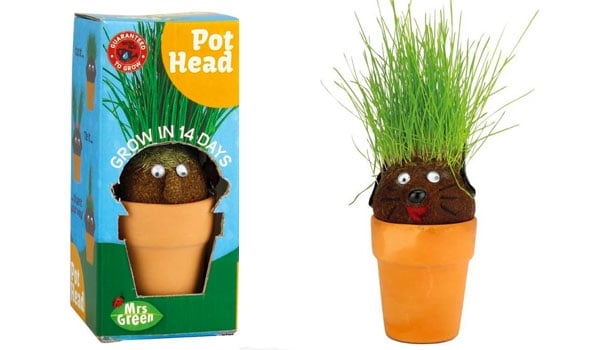 Who didn't love growing their own pot head when they were a kid? Pass this awesome learning experience onto future kids. It doesn't have to be a pot head, though. You can gift flowers, herbs or full on trees that can grow with the kids for years to come.
41. Colouring Book with Sustainable Pencils/Crayons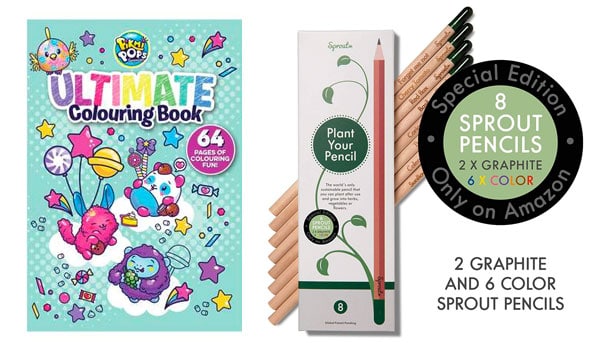 A nice, quiet gift for kids are colouring books. You can find some for all skill levels, such as whether they can colour within the lines yet or not.
Gift a book or two with some sustainable pencils or crayons for a complete gift. These Sprout Pencils can be buried in soil when you're done with them and then watch them grow into different plants!
42. Sustainable Pencil Cases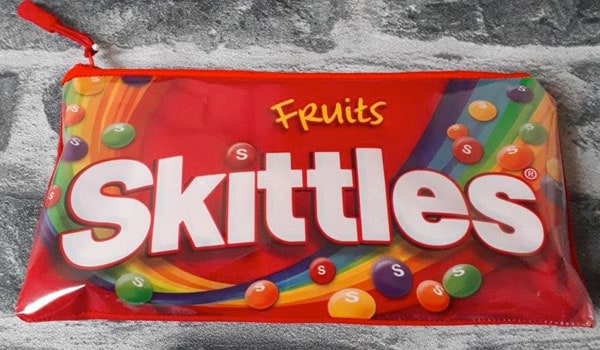 Following on from the pencil and creativity thought, why not gift them in a pencil case made from recycled materials.
Etsy is full of them and you can find materials such as recycled plastic, leaves, leather, and even upcycled food containers.
43. Reusable Water Bottle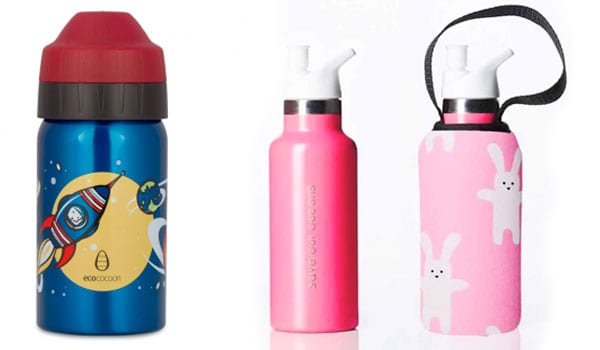 This is an absolute classic and a good one. Teach your kids the importance of saying no to single use plastic by gifting them a reusable water bottle. There are so many out there, for all different uses and situations.
You can get ones shaped like animals, ones with straps so they aren't so easy to lose, stainless steel ones, ones with cute patterns, and ones that tell them how much they should be drinking. You can even get them personalised.
Two of the best sites to browse include Flora & Fauna and Biome. Etsy is also, yet again, a great place to support local artists while shopping.
Everyone loves a birthday, and everyone loves free food. So why not put those two together and go crazy, exploring Sydney and getting fed while doing it?
Below are some of my favourite (and easiest) options to grab some birthday freebies while you are out and about.
Claim a FREE Boost from 2 days before until 2 days after your registered birthday! You need to be a Vibe Club member, but signing up is easy and almost instantaneous so you can even do it while waiting in line to order.
Then it's just a simple matter of downloading the app or scanning your club card and presenting a valid ID to get your Birthday Boost.
With the Muffin Break Rewards card or app, you can claim a free muffin during your birthday month. Register online or through the app.
But make sure you sign up for the rewards program before your birthday month starts. Once the first of the month has passed, you have to wait until the next year to be able to claim that yummy muffin. It pays to be prepared!
Are you a Peri Perks member? Then you could get a free meal from Nandos!
You will need to have verified your Peri Perks account prior to the birthday month starting AND made a transaction on that account within 6 months prior to the start of your birthday month.
If you meet the criteria, you will get a special email in your inbox on the first day of your birthday month. It is able to be used at any time during the month. You can choose between a regular 1/4 chicken meal or any Burger/Wrap/Pita meal. This is one of the best freebies you can grab, so sign up now!
Be a part of the Eat Fresh Club and you get a regular Six Inch Sub and 600ml soft drink or water for free! Lunch is sorted.
It will be available right away after signing up and can be used any time during your birthday week. Activate the offer for your nominated store, show the voucher on your phone and that's it!
They are in the process of phasing out this club, so get in quick.
As with most freebies, you need to be a Club Cookie member. For this one you will have to pick up a club card in store before registering online, so not quite as easy as the rest. But once that is done, take your card along with some photo identification and you get a free birthday cookie!
Your goody can be redeemed within 7 days before or after the birthday that is shown on your ID.
Would you like fries with that? Get a free regular size fries on your Birthday. You don't need to be a member either! Just flash your ID, buy a classic sauce, and get the fries for free.
Is there really anything better than deep fried potato? Even better when you don't have to pay for it. This is an easy one, so you have no excuse.
Who doesn't love a free burrito? This is probably one of the better rewards, but not as easy to get.
To get this, you will need to pick up a loyalty card at your local Salsa's. Register the card online through the Salsa's Mex Club then present your card and ID in store within 2 days of the big day to get your birthday freebie.
I've also heard that you can get a bowl instead of a burrito, but unconfirmed at this time. Give it a try and let me know!
They say you don't make friends with salad. But why not when it's free?
You can get a free salad within 7 days starting from your birthday. To receive your birthday salad you need to be subscribed to their Sumo Society membership emails and have been a member for over 14 days.
You can sign up by picking up a card in store, or downloading and registering via the Sumo Salad app. The voucher will then be emailed to you when it's time to redeem!
Get a free drink at Starbucks on your birthday!
To be eligible, you must join Starbucks Rewards at least seven days before your birthday, and have made at least one Star-earning purchase prior to your birthday each year. You can only redeem this on your actual birthday, through an email that is sent to you 2 days prior.
Get the scoop! The free birthday scoop, that is. Simply go to Club 31 website, register and be emailed with your exclusive reward 5 days before your birthday. It's valid a month from your birthday, so you can even save it for later.
As a plus, you'll also receive a discount on a birthday cake. Plus a BOGO scoop offer when you sign up!
Celebrate with a birthday Whopper! Simply download the HJ's app, register or login and complete your profile. Then three days before your birthday, they add in a voucher for a free Whopper. You can even pre-order it straight from the app up until your birthday.
Don't forget to also do the Shake & Win on the app, giving you the chance to also get some free fries or drink with your burger on the day. When you shake and accept, you have 30 mins to grab your food from the nearest HJ store.
Get free churros or a $15 Churros Fiesta the day before, day of or day after your birthday. Just download the app, sign up at least the day before your birthday and the voucher should appear in the app on those days!
Then it's just a case of scan and enjoy. Yummmm.
Pop in-store during the week of your birthday, flash your ID and T2 will shout you a free full-sized brew of your choice to celebrate!
Of course, you need to be a Tea Society member, but you don't need to wait. Sign up on the spot. And make sure to bring your own mug to help out the environment as well!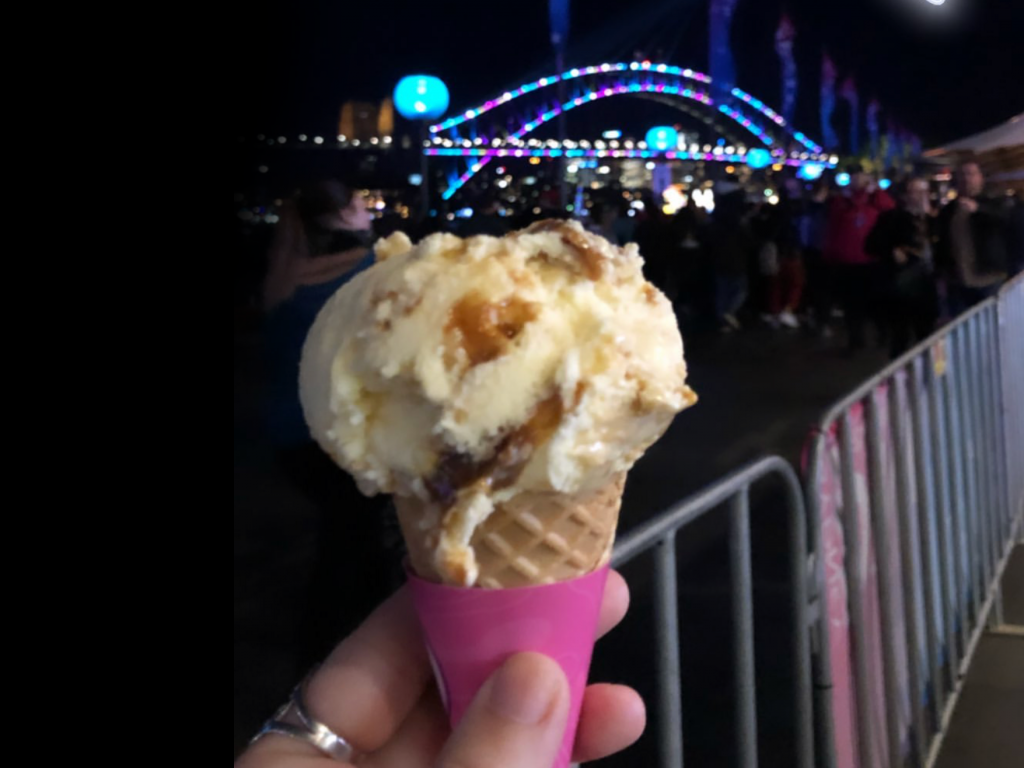 Get $1 entry to Taronga Zoo on your birthday!
Considering that entry to the Zoo isn't cheap, with tickets costing around $50, this is a steal! However, Taronga is not for profit and every Zoo ticket, even your $1 entry, helps Taronga to ensure a brighter future for wildlife.
You will need to register online first, but they send you the voucher via email pretty much straight away!